When it comes to horror movies, besides content and images, sound is what determines the success of movies of this genre. In movies, the element of horror sound effects is extremely important. Help the film have more suspense and suspense in each segment. These monstrous, ghostly sounds will make listeners feel short of breath, heart pounding, chills down their spines, etc. during viewing.
Join the channel

Telegram

belong to

AnonyViet

???? Link ????
Today, AnonyViet will send you a set of 30 Horror Sound Effects that will make your trailer videos or short films the most thrilling and attractive. Therefore, it will stimulate fear in the hearts of listeners with creepy sounds.
Video Demo Horror Sound Effects
Source : RocketStock
Highlights of RocketStock's FREE Horror Sound Effect Pack:
Action riser (perfect for trailers).
Blood & guts.
Spooky atmosphere.
Rapid breathing, whispers.
Digital destruction.
Hissing, crashing & screaming.
Download a set of 30 horror sound effects
Giving you 30 free sound effects used to make horror, creepy, and scary videos. Please use the software Video Editor to insert these sound effects
Download Horror Sound Effects – AnonyViet.Com.rar
Password: anonyviet.com
Epilogue
Above is a compilation of 30+ horror sounds for horror film projects or trailers. The combination of these sounds with spooky scenes. It will help the movie achieve the most realistic sound and picture effect.
If you still wonder where these sounds come from, the answer is Apprehension Engine. This is a rather complex system with many different sounding components to create noise effects and horror noises.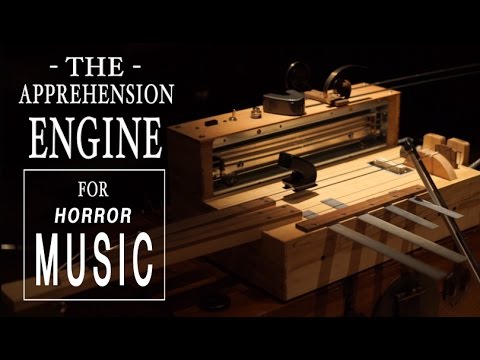 It expresses the emotions of sound that no other instrument has. Help stimulate fear in each person's mind.
N1412.