Gmail is a free email service run by "big man" Google develop. It gives each user 15GB free to store their mail in their email inbox. After a long time of use, the number of 15GB keeps decreasing. Because the number of incoming mails is increasing day by day, especially mails containing large files. Delete all read / unread mail to save space for gmail, many of you do not know.
Join the channel

Telegram

belong to

AnonyViet

???? Link ????
Many gmail users are spammed so much that they don't even want to delete it, so there's too much spam in the inbox. To solve this you can 1 click delete the date of unread Emails. This frees up storage space for Gmail, and makes the inbox cleaner.
It is very important to clean up unread or read emails. To help save storage space. As well as dealing with a large volume of incoming spam emails. Today, AnonyViet will guide you through the steps to delete all unread/read emails simply and quickly.
How to delete all unread/unread emails in Gmail
First, log in to your account Gmail mine.
Step 2: In the search box, if you want:
Select all mail Unreadenter : in:inbox is:unread
Select all mail readenter : in:inbox is:read
And press Enter to display relevant results.
Step 3: You will see the mails listed below. Now press the . button select (square) to select all these mails.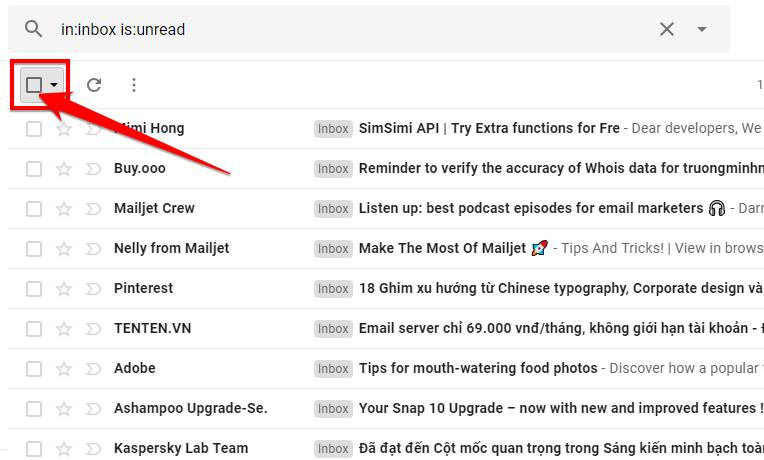 Step 4: Continue, please choose Select all conersations that match this search.

Step 5: Tap the icon trash can on the toolbar to proceed to delete all selected mails.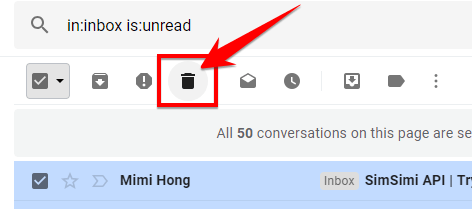 Finally, confirm by pressing OK to the bulletin board.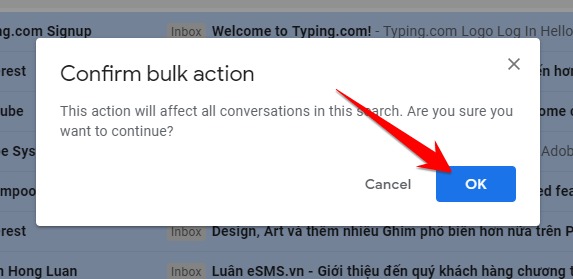 Thus, all selected mails in your Gmail will be deleted in a split second.
Epilogue
Thus, through simple steps, we were able to delete all unread/read emails in Gmail. Aim to free up some space for the account. In addition to 2 keywords read and unreadyou can replace some other keywords like: all, starred, unstarred in the format: in:inbox is: . Feel free to use them to suit your needs!
N1412.